Robot vacuums are indeed a revolutionary cleaning solution for the modern, busy lifestyle. They can be a blessing for you, especially if you're losing productivity because of daily cleanup or feel lazy. They also come as a great help for elderly people and the handicaps. However, choosing the right robot vacuum out of hundreds of options available in the market is a tricky job.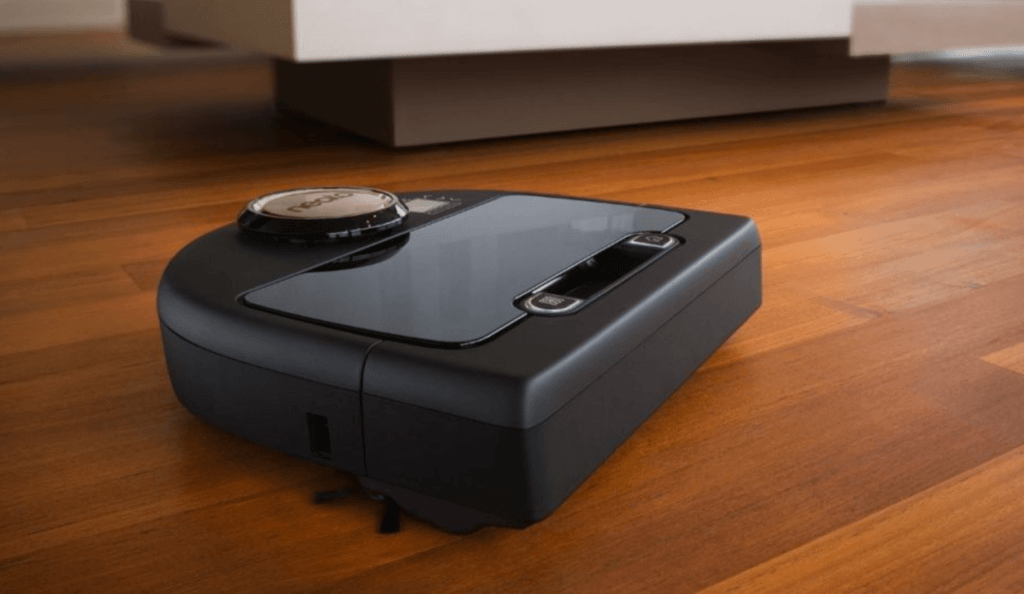 You'll get confused if you don't know how to choose a robot vacuum by looking for the right features and specifications. I will get you through the things you must look for while you're planning to get your vacuum. Stick to the article to know what makes a robot vacuum cleaner a perfect cleaning solution for your home.
Types Of Vacuum Cleaner
Depending on the shapes of vacuum cleaners and how they work, there are 5 basic types of vacuum cleaners available in the market, such so:
Handheld vacuum: They are small and compact, perfect for the no-reach narrow places.
Upright vacuum: They are perfect for powerful deep clean up, especially for high carpeting.
Canister vacuum: They are a little smaller in size and look hybrid of upright and stick vacuum.
Stick vacuum: They are Perfect for reaching long unreachable places like under a big table.
Robot vacuum: They are intelligent vacuum solutions where it works on its own without assistance.
How To Choose A Robot Vacuum?
If you're planning to go with a hands-free automatic vacuum cleaning solution for your house, you need some preparations. Here are the things you must know and features you should consider while choosing a robot vacuum cleaner:
Determine the size of your house
The power of your robot vacuum cleaner depends on the size of your home. It has to cover your whole house, so it needs to have adequate power to cover it all. When you go through the specification of the robot vacuum cleaner, make sure the vacuum can cover the whole floor. The battery should be big enough to survive that long, so it can come back to its dock after cleaning. The technology inside should be capable of mapping the whole house.
What type of floor do you have?
Not every robot vacuum cleaner can clean any floor top you may have. Some Vacuum cleaners are good at cleaning carpet floors, and some are better at cleaning hardwood. Carpet-centric vacuums come with high Pa vacuum suction in them. If you have both in your house, you must see if the vacuum can climb the carpet on its own and clean consistently. Make sure you read through this in-depth article on the best robot vacuum for thick carpet with expert reviews.
Do you have kids or a pet?
If you have a pet in the house, you must consider getting a high-end robot vacuum that has a high suction capability. It also should be able to detect the pet hair and be sturdy enough to deal with your pet's dander. Kids are capable of making the house nasty; if you have a kid in your home, get a robot with a smart no-go function. The no-go function will allow the robot to avoid the kid's playroom while cleaning the house. Or, the robot might get stuck under the piles of your kid's toys and lego blocks.
Consider the unit height and size
Before you go shopping, your robot vacuum cleaner knows the gap under your couch. While selecting the vacuum, make sure it can go under the couch without a bump. For the shape, you'll have two primary options in the shape of the robot. Most of the robots come in round shape, but my personal favorite is to go with D-shape robot vacuums. This is no brainer that you have hard-reaching corners, and a D-shape vacuum can reach the corners most efficiently.
Check the dust chamber size
If you have a big house with tons of dust to collect, just getting a vacuum cleaner with a big battery isn't enough. You must make sure the vacuum has an adequate amount of space inside its dust chamber. If your cleaner doesn't have enough space in the chamber, it will suffocate, collecting all the dust on the floor.
Check for scheduled cleaning option
Go through the specification page of the robot vacuum cleaner and see if the vacuum comes with an automatic schedule technology. If your robot vacuum cleaner has this feature, it will keep your house clean without needing you to control it every time. All you have to do is, set up an automatic timer for the cleaner, and it will start cleaning on time.
Does it have floor mapping?
If you want your robot cleaner to work on its own without needing your guidance, it needs to have floor mapping technology. With that feature, you can train your robot to understand your home layout and plan a cleaning map on that. It will draw a cleaning layout of your house on its virtual mapping system and go through the floor, depending on that.
Obstacle detection technology
When your robot cleaner can map your house and clean it on its own, it also should have the obstacle detection feature in it. This feature enables the robot to locate and understand the furniture and other obstacles you may have on the floor. It will avoid the obstacle and go around to keep cleaning and keep itself safe. The robot will detect the obstacles, pet hair, No-go zone using multiple infrared sensors.
Do you need wifi and smart control?
If you're a fan of smart home technology and have a central control on the gadgets of your house, get an appropriate cleaner. Get a robot cleaner that can connect to the wifi and smart devices like Google Home or Amazon Alexa. You can control your vacuum over the internet or voice control it using google voice or Alexa. In that case, make sure the security protocols of the vacuum have the latest credentials.
Benefits Of Robot Vacuum Cleaner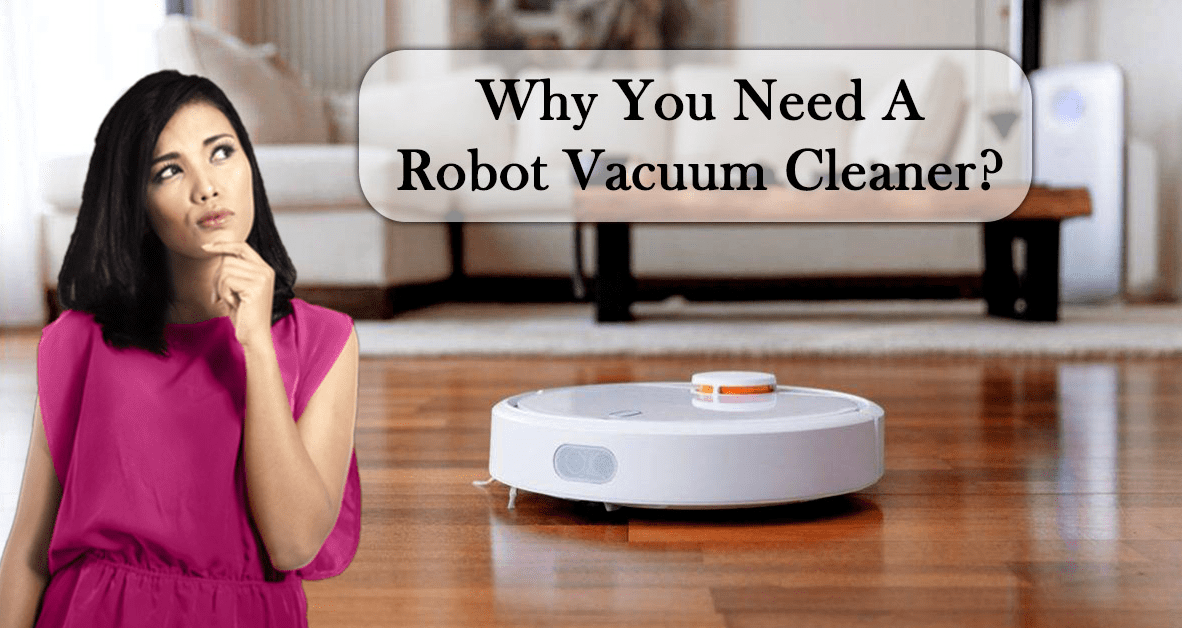 When it comes to leading a smart and modern life using technology in the home electronics, robot cleaners come in the first line. Here are the beneficial aspects of owning a vacuum cleaner:
Saves time: A robot vacuum cleaner will save the time that you had to put in every day cleaning your house with a manual upright or stick vacuum cleaner and increase your productivity.
Incredibly efficient: Robot vacuum cleaners are smart solutions to cleaning as they don't need you to control it. Rather, it requires you to set it up once, and it can do the rest on its own.
For handicaps and elderly: If you're an elderly person or a handicap, getting a robot vacuum cleaner will help you with the dependence on others with the cleaning.
If you're interested to know in-depth about the benefits of robot vacuum cleaners, read this extensive article on are robot vacuums worth it?
Frequently Asked Questions
Here are the most frequent questions about robot vacuum cleaners you might want to have answers to:
Can a robot vacuum clean multiple rooms?
Yes, if your rooms have a flat surface around the house, it can go clean every room.
Does Roomba light stay on when charging?
Yes, the green light will turn on while charging your Roomba on its docking station.
How much electricity does a robot vacuum use
A robot vacuum uses as much electricity as a laptop would take to charge.
Final Thought
Choosing a robot vacuum cleaner can be a daunting job unless you know what you're looking for. Going through the buying guide, now you know how to choose a robot vacuum and what things to look for in your new robot cleaning companion.
The robot becomes the biggest time saver and efficiency deliverer if you can choose the right product. Integrate your vacuum to the home ecosystem with a smart connectivity option and order google to clean your house; how cool that would be!