Cleaning your house after a long tiring day is such a painful work. But if you have a vacuum cleaner in your hand, you can easily clean your house within a very short time. With a vacuum cleaner, you can easily remove the dust and odor from your house. But do you know there are so many vacuum cleaners for you to clean the house quickly?
Here we will talk about the differences between robot vacuum vs regular vacuum.  A robot vacuum cleaner has the system to run the program automatically with a limited cleaning system. Whereas with your regular vacuum device, you will get the suction system for floor cleaning efficiently.
Robot Vacuum VS Regular Vacuum: What Are The Main Differences?
Though people need to clean the floor and other areas of a house efficiently with a vacuum, they still need to choose the right one. Here we present robot vacuum vs regular vacuum with some reliable characteristics. By reading this, you will learn which one you need to choose for your house and why. So, let's start finding the core differences between those two vacuums.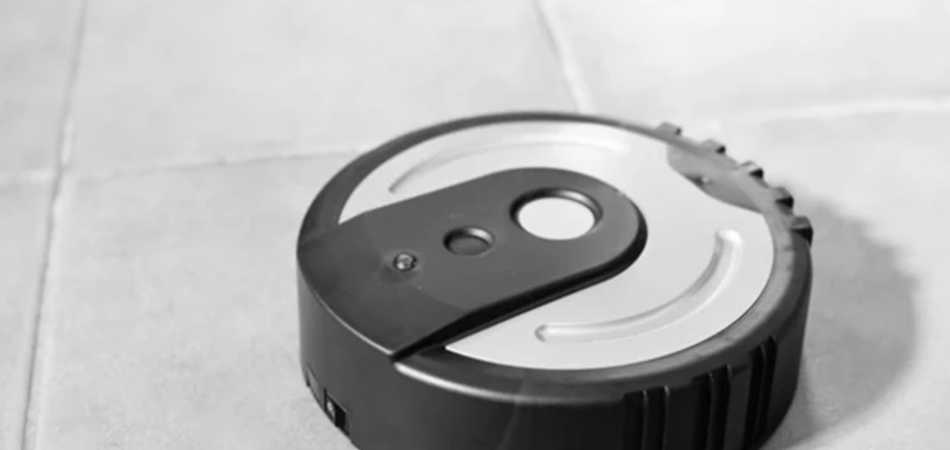 Time-saving
As you know, the robot vacuum is an automated vacuum cleaner. You need to set the program inside the device, and the rest of the work will be done by itself.  This is a time-consuming device. Those who have less time for cleaning can use this robot vacuum.
A regular vacuum is also very popular among the house owner. But with a regular vacuum cleaner, you have to spend a lit bit of extra time. Because you have to do all the work manually. This will cost you extra time.
Scheduling
In your robot vacuum, you can easily schedule the time, day, hour, and minute for cleaning. Once you set the scheduling time, then you can relax, and the whole process will be done on time. This is a great advantage of using the robot vacuum for cleaning dust and other rust on your house.
With your regular vacuum, you may clean the whole house by yourself, but there is no option of scheduling the cleaner. You can't set any timer previously. You have to do it yourself. There is no scheduling option in a regular vacuum.
Automation
You already know that the robot vacuum is a device that runs the program automatically. Sometimes you will find some robot vacuum that is sensor-based. Also, some of the vacuum are wireless. If you think this is a new concept, then let me clear you one thing, this vacuum is providing services from 1997. They are just upgrading the system according to the technology.
A traditional vacuum cleaner or regular vacuum device has no automation system. Wherever you need to clean, you have to do it by yourself. You need to place the vacuum and clean the area. There is no customized application on this device.
Noise level
Every vacuum clear makes noise while cleaning the room. Either it is loud or not. But the robot vacuum cleaner makes less noise than other regular cleaners. You may find a buzzing sound while cleaning the room or your house. But there is no louder sound on this vacuum.
If you are using a regular vacuum cleaner, I would suggest not to use it while people are asleep. Because every single vacuum cleaner sound makes noise. But the regular vacuum cleaner sound is louder than other vacuum cleaners.
Mapping
When the robot vacuum starts delivering the services, they had not the mapping system. By the time goes they updated their machine and now if you set the program, it will automatically be done the work. You need to create a mapping area and set the program. The vacuum cleaner will do the rest of the work.
In a regular vacuum system, you will not find any mapping option to clean the house. You have to clean it manually. You need to place with this cleaner and then clean it. There is no customized option for selecting the map.
Dust detection
The robot vacuum uses a sensor system. So, when the device finds any dust during cleaning, it will automatically clean the dust. This cleaner has a very strong sensor system. The robot vacuums cleaner uses an infra-red sensor system. That is why to detect the dust is very easy and swift.
There is no dust detection system available on the regular vacuum cleaner. You need to do it by using the cleaner. You have to find the dust and then clean it with this vacuum cleaner.
Robot Vacuum VS Regular Vacuum: Which Is Best?
If you asked me for my opinion, I would suggest buying a robot vacuum cleaner for the cleaning machine. If you can ignore the cost, then the robot vacuum cleaner is one of the best cleaning devices. Here is a fact, you need to learn the technical terms. If you think handling the robot vacuum cleaner.
And the function is difficult for you; then you can switch to the regular vacuum. But if you understand the technical terms and no problem with the cost, then buy the robot vacuum. Because this vacuum cleaner provides fast service with an updated system. Also, this vacuum cleaner is very time consuming and gives you make time for yourself.
Final Thought
In this modern world, people are so busy that they have less time to focus on household work. This is why a vacuum cleaner is taking place on house appliances. Among all the other vacuum cleaner here, we talked about robot vacuum vs regular vacuum elaborately.
You can easily find out the differences between these two vacuums. Also, you can easily differentiate and choose the right cleaner for your house. This will also help you to purchase the right one for your home by differentiating the characteristics.