Many of you go through some difficulties to find an air cooling unit that comes with an energy-efficient feature. So a large number of you often stay in confusion about which one to choose from the swamp cooler vs air conditioner. Considering the fact, we have brought this article to you with a detailed explanation so that you will not have any confusion about this.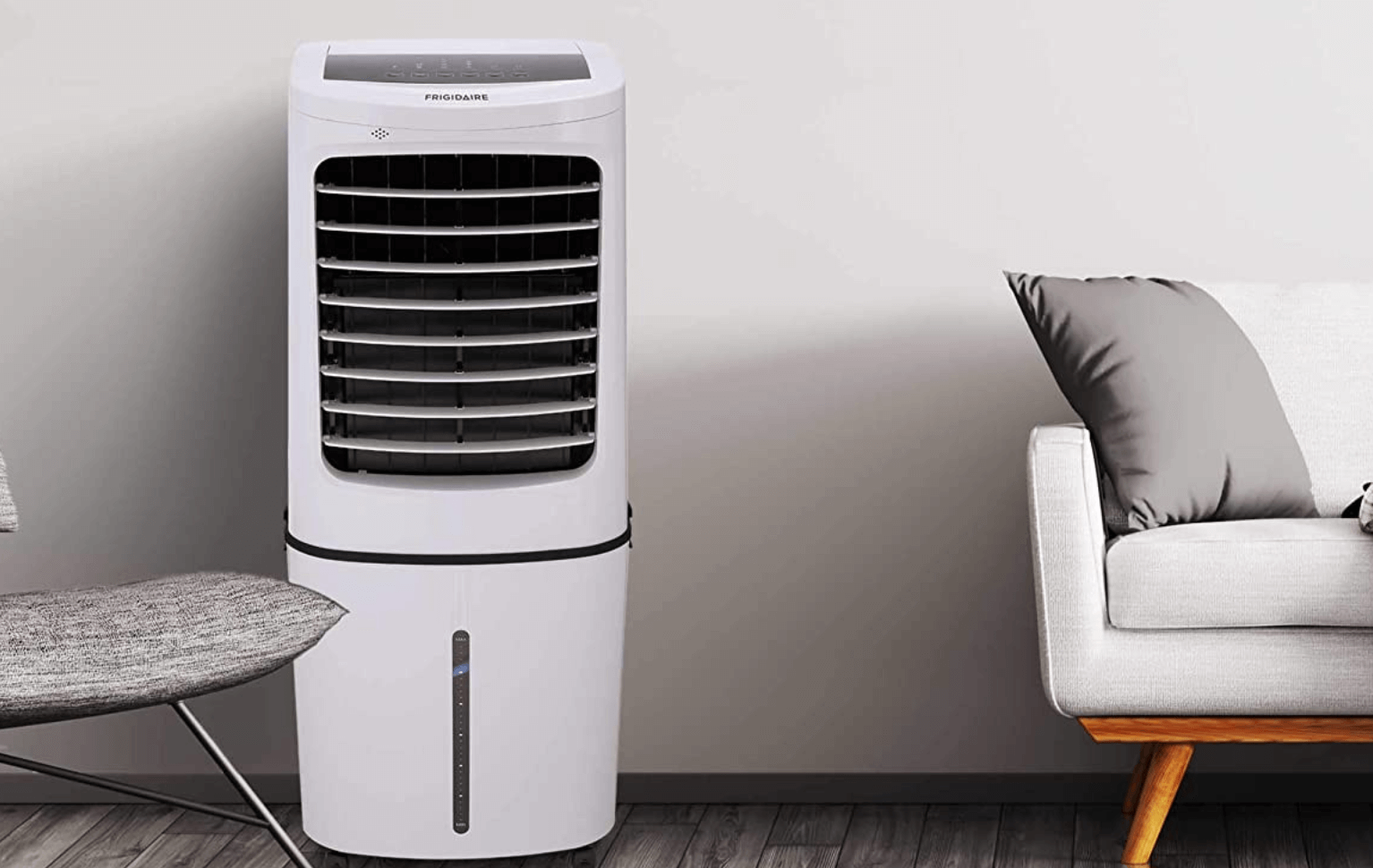 The job of a swamp cooler and an air conditioner is almost the same that is to provide you a cool environment. Yet you need to prefer one over another by considering some important factors. So we have discussed a lot of factors in this article to provide you a clear image of the fact. Now, let's start reading the whole review and see which one becomes the best one for you.
Comparison Table:
Swamp Cooler Vs Air Conditioner: What Is The Difference?
There are some noticeable differences between swamp coolers and air conditioners through the job of both items is to provide a cool environment. One of the most notable differences is that the swamp cooler uses only water to cool, but the air cooler uses refrigerant or cooling chemicals to do the same. So a swamp cooler emits less greenhouse gas compared to air conditioners.
Types Of Swamp Cooler
A swamp cooler is also known as an evaporative cooler. So the type of evaporative cooler is the same as the swamp cooler. You will get three types of swamp cooler in the market. These are as follows:
Direct swamp coolers
Indirect swamp coolers
Mounted "draft" swamp coolers
Benefits Of Swamp Cooler
The swamp cooler will provide you some outstanding benefits. A swamp cooler is easy to use and comes at a comparatively lower price. The benefits you will get from the swamp cooler are mentioned below:
The swamp cooler provides you a comfortable environment by lowering the surrounding temperature.
Using a swamp cooler, you will get both sided benefits of easy use and lower cost.
The swamp cooler emits less greenhouse gas, so it's environmentally friendly.
A swamp cooler saves you energy costs by consuming 80% less energy than air conditioners.
The operation of a swamp cooler is quieter than an air conditioner so that you will get peace in mind.
FRIGIDAIRE Portable Evaporative Air Fan and Humidifier, Personal Indoor Outdoor Swamp Cooler, 500 CFM
FRIGIDAIRE Portable Swamp Cooler offers you a cool and comfortable environment up to 450 square feet of area with the help of the three fan speeds. This cooler is a 2-in-one unit that comes with an evaporative cooler and fan system to provide you the cool temperature in two separate ways.
One of the best parts of this cooler is that you will get 3 cooling modes along with an internal wide-angle oscillation. As a result, you will get customized cooling benefits in your room. Another good thing about this cooler is that the unit comes with a larger water reservoir with more capacity for water, meaning you need fewer refills.
Using the remote, you will get a lot of user benefits. So you will not have to get up frequently and turn the cooler on or off all the time. You will also be able to adjust the fan and various settings by using the remote. Moreover, the added humidity by this unit will also offer you a more refreshing room environment than dry, cool air.
Main Key Features:
The cooler comes with a mighty fan and a wide range of settings to make your experience better.
The settings and functions of this cooler are very easy to operate.
It comes with sturdy construction that ensures higher durability.
The water reservoir of this cooler can hold 13 gallons of water.
It also includes wheels at the bottom to offer you better portability.
Types Of Air Conditioners
You will get a lot of types of air conditioners in the market. Different air conditioners come with different mechanisms and cooling systems. Below are some of the air conditioner types for you:
Central air conditioner
Ductless air conditioner
Window air conditioner
Portable air conditioner
Hybrid air conditioner
Geothermal air conditioner
Benefits of Air Conditioner
Normally, you use an air conditioner because you get benefits. It provides you benefits not only through a comfortable environment but also through increased productivity. Some of the benefits of the air conditioner are mentioned below:
Air conditioners lower down your surrounding temperature, so you get a comfortable feel.
Air conditioners increase your productivity by offering a favorable environment.
It helps you to sleep and have peace in mind.
Air conditioners also result in fewer insects and parasites in your room.
It also protects you by preventing asthma attacks.
EdgeStar AP8000W Portable Air Conditioner with Dehumidifier and Fan for Rooms up to 150 Sq. Ft. with Remote Control
EdgeStar AP8000W Portable Air Conditioner is for those who are looking for the best ventless air conditioner and a high performing portable unit at an affordable price compared to its features and performance. This air conditioner can cover up to 150 square feet area so that you get a comfortable feel in the whole room.
One of the best parts of this air conditioner is that it comes with an intelligent design auto-restart option that can store your preferred setting. As a result, the unit will restart automatically according to those settings after an event of any power failure. Apart from this, the dehumidify mode will remove excess humidity from your space.
With the help of the 3-speed fan, this unit provides you better cooling results. The air conditioner also comes with a built-in automatic drain system that exhausts all types of liquid formed inside by the air conditioner condensation. As a result, you don't need to drain the air conditioner manually.
Main Key Features:
The air conditioner comes with a 24-hour programmable timer so you can set the time.
This air conditioner is developed with energy-efficient technology to save you money.
It includes an adjustable digital thermostat control that offers you more benefits.
The operation of this air conditioner is very quiet, so you get peace in mind.
The included window kit of this air conditioner is very easy to use.
My Point Of View: Which Is Better Swamp Cooler Vs Air Conditioner?
From our point of view, we would like to say that the best one is the one that meets your needs and preference most effectively and naturally. If you want an affordable cooling unit that is also good for our environment, then you can choose a swamp cooler. But if you want a more automatic unit with more settings and functions that work better than any other cooling products, then you can choose an air conditioner.
Frequently Asked Question
We have provided answers to some of your frequently asked questions so that you will have more knowledge about a swamp cooler and an air conditioner.
Do swamp coolers actually work?
There is no doubt about the effectiveness of a swamp cooler because it wonderfully works to provide you a cool and comfortable environment.
Can I run my swamp cooler without water?
You can run your swamp cooler without water, but in this case, it will not lower the temperature; instead, it will only work as a simple fan.
Final Thought
We have explained everything about swamp cooler vs air conditioner so clearly that we hope you don't have any confusion now. We also hope that you have already decided which one to choose. We thought that you might need recommendations for a swamp cooler and air conditioner. That's why we have provided that too. So you can choose any of the models mentioned above.
We have recommended FRIGIDAIRE Portable Indoor Outdoor Swamp Cooler because we assumed that you would love the features it has and the benefits it offers. It can provide you with cool surroundings of up to 450 square feet area to enjoy your time. We have also recommended EdgeStar AP8000W Portable Air Conditioner because it allows for a comfortable environment ensuring less energy consumption.