When it comes to lowering the temperature of your surroundings, you think of using either an evaporative cooler or an air conditioner. But the confusion arises when you get stuck to the matter of choosing the best option about evaporative cooler vs air conditioner. So in this article, we have shed some light on the fact that you can come up with your decision easily.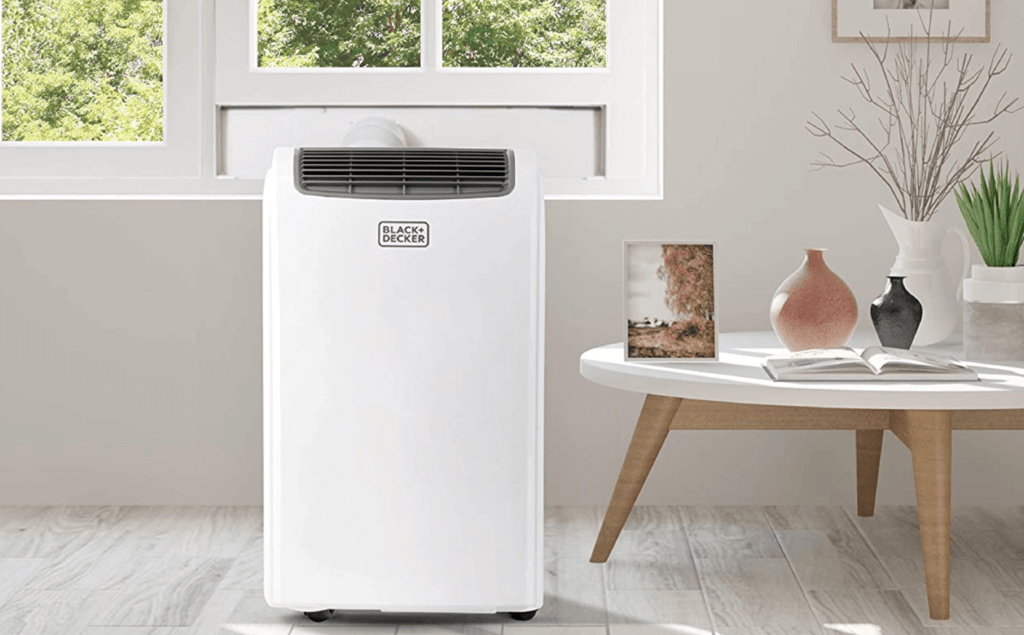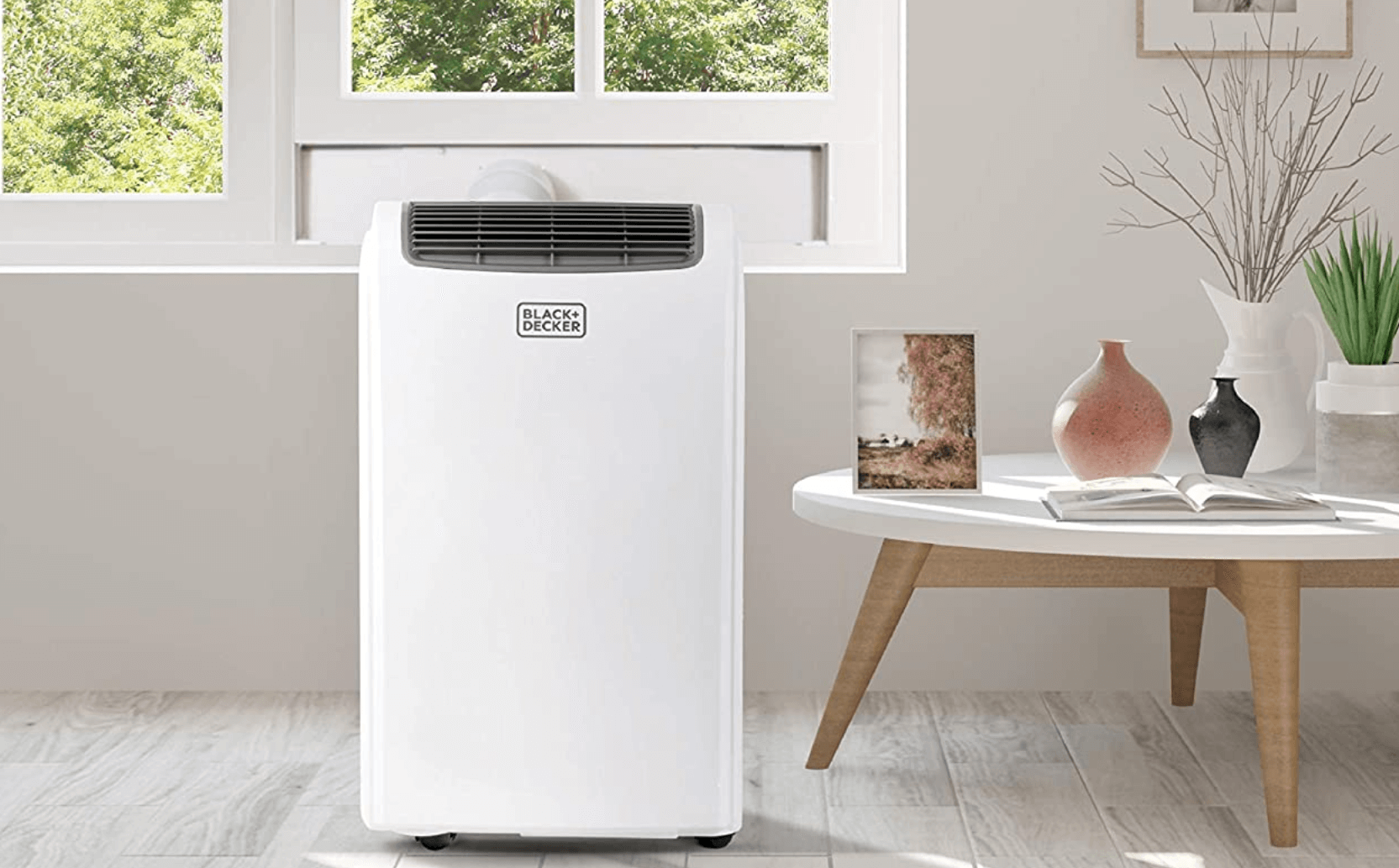 An evaporative cooler is very much affordable compared to an air conditioner. The main similarity between these two is that both offer you a comfortable environment in your home or office. So let's start gathering some knowledge about evaporative coolers and air conditioners and come up with the decision that fits you the most.
Comparison Table:
Evaporative Cooler Vs Air Conditioner: What Is The Difference?
Though both air coolers and air conditioners lower the temperature and offer a cool environment, there are a few differences between these two. The air cooler works on simple mechanisms and only needs water and electricity to operate. But the air conditioner works on a complicated mechanism that needs refrigerants to remove heat and moisture.
Types of Evaporative Cooler
You will get various types of evaporative coolers. The main three types of evaporative coolers are mentioned below:
Direct evaporative air coolers
Indirect evaporative air coolers
Mounted "draft" air coolers
Benefits Of Evaporative Cooler
An evaporative cooler is such a helpful thing during the hot summer that offers a lot of benefits. Having this in your home means you can have a cool and comfortable environment in your home. Some of the benefits of the evaporative cooler are below:
The evaporative cooler offers you a healthy environment by cooling the surrounding temperature at a comfortable level.
It also lets you utilize the natural ventilation system as you don't need to close your doors or windows while using it.
Evaporative coolers use 80% less energy than air conditioners, so it's energy-efficient.
It also improves the air quality of your room by removing dust, odor, and fumes.
It offers you comfortable and cool surroundings at a lower cost.
Product: Hessaire Mc18m Evaporative Cooler, Gray
If you want to maintain a comfortable atmosphere in your living room or workspace, then you can consider having a Hessaire MC18M Evaporative Cooler without any hesitation. The high-density grid media pad of this cooler evaporates water effectively and reduces the temperature of the surrounding environment suitably. By using this wonderful cooler, you will get a comfortable cooling area of up to 500 square feet.
The cooler works with the help of two fan speeds and produces incredibly little to no noise. Refilling the water reservoir of this high performing cooler is very easy. One of the good things about this water reservoir is that it comes with a water level indicator to show the water level. So you can read the level of water easily and take the initiative to refill the water reservoir when it is needed.
It's a versatile cooler that you can also use in your garage, restaurant, RV, and many other places as you want. The wonderful portability feature has made it easier for you to move this unit from one place to another with the help of the heavy-duty wheels. The convenient top handle also helps you in this regard. Because of its freestanding feature, you don't need to mount this cooler in your window.
Special Features
The water reservoir can hold 4.8 gallons of water, so you get cooling air for a longer time.
The cooler comes with an easy to use control panel that lets you operate it without any difficulty.
You will also get a float valve in this cooler for garden hose adapters.
The rotary switch or motor speed has four positions, such as off, low fan only, medium fan only, and high fan only.
This is a chemical-free and energy-efficient air cooler that is environmentally friendly.
Types of Air Conditioners
There are several types of air conditioners available in the market. The differentiation is based on the mechanism and cooling system. Some types of air conditioner are as follows:
Central air conditioner
Ductless air conditioner
Window air conditioner
Portable air conditioner
Hybrid air conditioner
Geothermal air conditioner
Benefits of Air Conditioner
Using an air conditioner, you will get a lot of benefits. Some of the benefits among all are mentioned in the points below:
Air conditioners offer a cool environment by reducing the temperature of your room.
It lets you have a better sleep every night.
It improves your work performance by providing a suitable environment.
Air conditioners also reduce the risk of dehydration.
It also prevents asthma attacks and protects you.
Black+Decker Bpact08wt Portable Air Conditioner
BLACK+DECKER BPACT08WT Portable Air Conditioner cools your room, home, apartment, or garage as a cucumber. You will get a cool, pleasant, and comfy environment, approximately up to 100 – 150 square feet area. It's considered the best portable air conditioner without hose because the mobility feature of this unit will allow you to move it from room to room with the help of an integrated handle.
The air conditioner is developed with advanced technology that offers you simplicity and precision in use. All the programs of this unit are very easy to use, and the electronic control systems offer more convenience while operating this air conditioner. Along with all these, the crystal clear LED digital monitor will let you see the progress and metrics of the unit conveniently.
One of the best parts of this air conditioner is that you will get a 24 hour on/off timer that will allow you to set the running time, and the unit will automatically get switched off after the set time. This air conditioner also includes a sleep mode that will provide you added benefits. The vertical motion design will provide you constant airflow so you get a comfortable temperature in your room.
Special Features
This 3-in-1 air conditioner combines cooling, fan, and dehumidification modes, so you get what you need.
The unit offers a noiseless performance, so you don't need to get disturbed by the sound.
The large front vented airflow outlet works through four different directions.
Using the remote control system, you will be able to access all the features easily.
The slide-out filter of this air conditioner is easily removable and washable.
My Point Of View: Which Is Better Evaporative Cooler Vs Air Conditioner?
If you want to know what our point of view is. To answer this question, we will not come to a conclusion mentioning only one item. This is because the best one depends on your necessity, preference, and budget. If you air to spend less but want to keep your surroundings cool and comfortable, you can opt for an evaporative cooler. But if you're going to have more control and advantage over your cooling unit, you can consider having an air conditioner.
Frequently Ask Question
We frequently get some of the common questions from you regarding air coolers and air conditioners. That's why we have provided answers of some frequently asked questions below to satisfy your needs:
Do evaporative coolers work in high humidity?
Generally, evaporative coolers work great in very dry and hot areas compared to areas with high humidity. That means an evaporative cooler is less effective in high humidity.
Do you need to open windows for evaporative cooling?
Yes, you need to open windows for evaporative cooling to let the warm inside air to escape and replace it with the cooled air.
Is air conditioner harmful for health?
Natural ventilation systems are always better than any other cooling system. Using an air conditioner isn't that harmful, but it indeed causes a few health issues.
Is it bad to sleep with air conditioners on?
Sleeping with your air conditioner running for too long is bad because it may dry out your mouth, throat, skin, and other parts of your body.
Final Thought
Hopefully, you have learned all the required information about the evaporative cooler vs air conditioner from this writing. So finally, you are probably looking for the recommendations to own an air cooler or air conditioner. Considering the fact, we have provided air cooler and air conditioner recommendations above. You can choose any of the models, depending on your needs.
We have recommended the Hessaire MC18M Evaporative Cooler because it can satisfy your air cooler needs wonderfully. It can cover up to 500 square feet of area to offer you a cool and comfortable environment. It's a versatile cooler that you can use anywhere. We have recommended BLACK+DECKER BPACT08WT Portable Air Conditioner because it's developed with advanced technology and enriched with helpful features.