Building a new home or repairing the old one can be expensive. In most instances, it needs to be done. We live in a new age of real estate. Everything is expensive. It doesn't matter if you're building a new home or you're remodeling. Costs will be everywhere. But,  a time comes when the work needs to be done. You'll also need to cut a few corners here and there. There's nothing wrong with trying to save as much as you can. But, compromising on quality can be dangerous. Don't do it!
Instead, try budgeting for flooring installation, but with the right approach. The right approach would be to stay loyal to the top quality while leaving some money on the side. This can be done. Yes, many people see this as a pipe dream, but it's possible. You only need the right approach. You need to know what you're doing. We are here to help you. Also, when it comes to floor installation and help, you can find on this site everything you need about the process we're talking about.
Floors are not your enemy. They're the path you'll be walking each day for the rest of your life. So, you'll be doing yourself a favor with quality work. But, we live in an age where resources are limited. Finances are an issue for most of us. As we said, rebuilding or building from scratch can be expensive. Let us help you save some money, without having to compromise on the quality of work. This is how budgeting looks like when you tie it to floors. Read our advice, and tell us what you think in the comment section. Of course, first, apply it in real life. Let the rebuild start.
Plan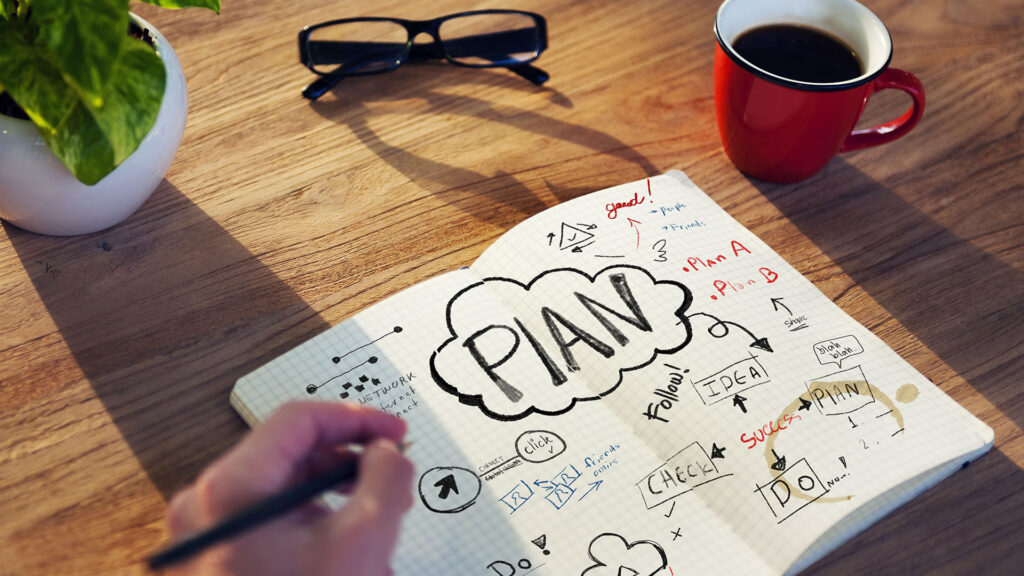 When it comes to construction and building it is all about planning. You can't and shouldn't start anything without a proper plan. You need to have all the measurements and materials in mind before you start the work. Visit the local hardware store with prepared measurements, and start discussing the needed quantity of material. Calculus is not everyone's forte, but you'll need to be precise when it comes to floors. Installation can be a lengthy process with a lot of cuts necessary. When buying material you need to count those in. plan for them. Also, plan the transport. Installation of floors requires a lot of logistics. Before you leave your home in the morning, ensure that you have everything mapped out. All savings start with a good savings plan. Have one!
Bulk-Buying is The Key
When you're doing your floors, you'll need a lot of material. The more rooms you're remodeling the more material you're going to need. This is simple calculus. But, buying flooring for each room is a lot of material. If you buy it all separately it can get expensive. It will be expensive. What you need is the right partner in this endeavor. You need to find a retailer that sells his goods in bulk. This is where the savings are made. Many sellers offer a discount when you're bulk-buying. Take advantage of that. With the right plan and bulk-buying you are already on the right track when it comes to budgeting and floors.
Be Selective About The Wood Grade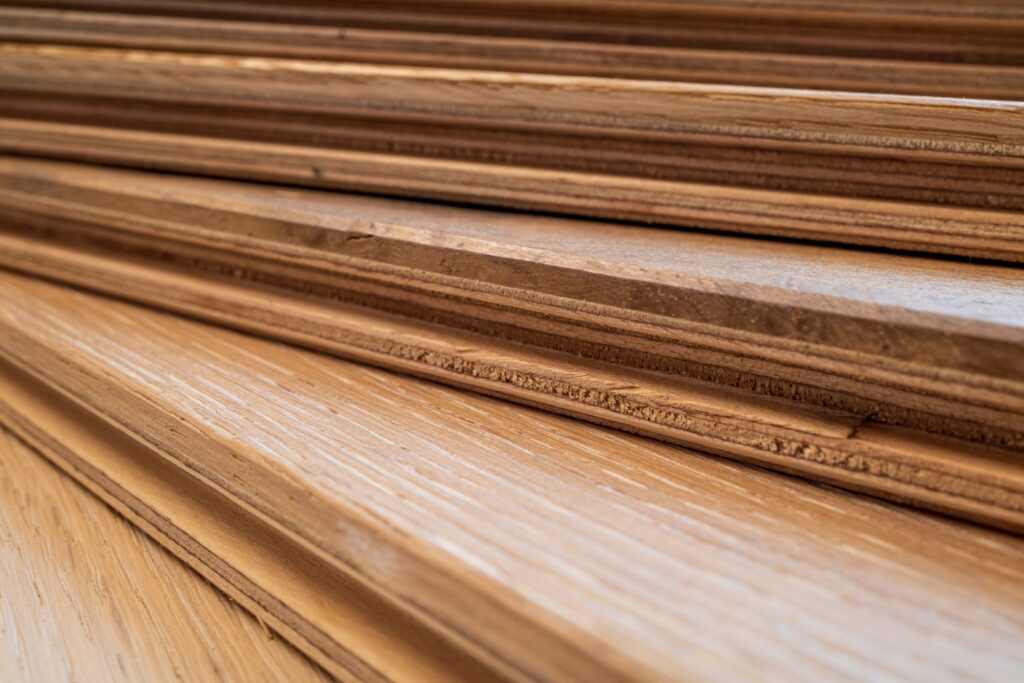 Yes, all of us always steam toward high-quality grades of wood or any other material. But, when you're operating on a budget, you will need to make a few sacrifices here and there. You shouldn't go too down, but a few notches south can make all the difference in your wallet. Just think about it. Let's say that you're remodeling your kitchen and living room. Oak floors are your selection. You'll want a Select Grade oak, right? A fine choice indeed. But, an expensive one. You will get almost the same result if you choose the No1 Common oak, for a share of the price of Select Grade. You will only make a few compromises based on the color of the three. In the long run, you will feel no difference with your choice. In the short run, your wallet will see all the difference.
DIY Installation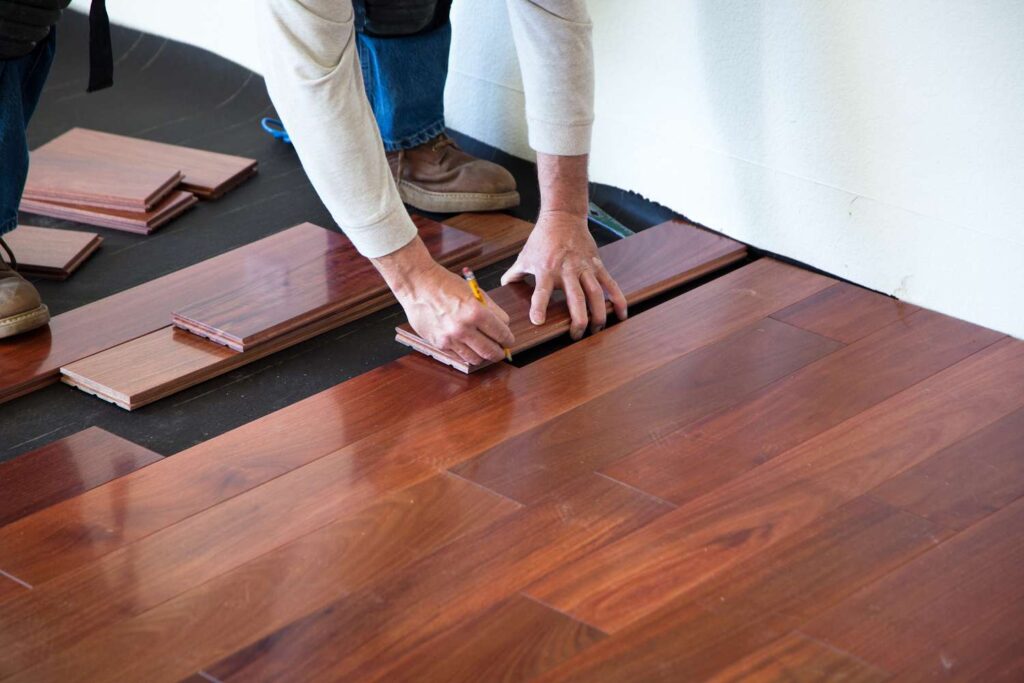 We always say – if you want to get the job right, hire professionals. But, in the old days, it was all about doing it yourself. You can make your flooring installation a DIY project. We live in the age of technology and the internet. YouTube is full of videos on how to get the job done with your floors. You could learn a few things by simply looking at a video. Savings would be extraordinary this way. If you're careful enough you can make it look like a professional job. Yes, you would lose more time this way, but the result might be the same as if a professional did it. One thing is sure, money for workers would never leave your pocket. The time and stress of a DIY project are great but the reward is also amazing. Knowing that you've handled floors on your own is a great ego boost.
Explore Delivery Choices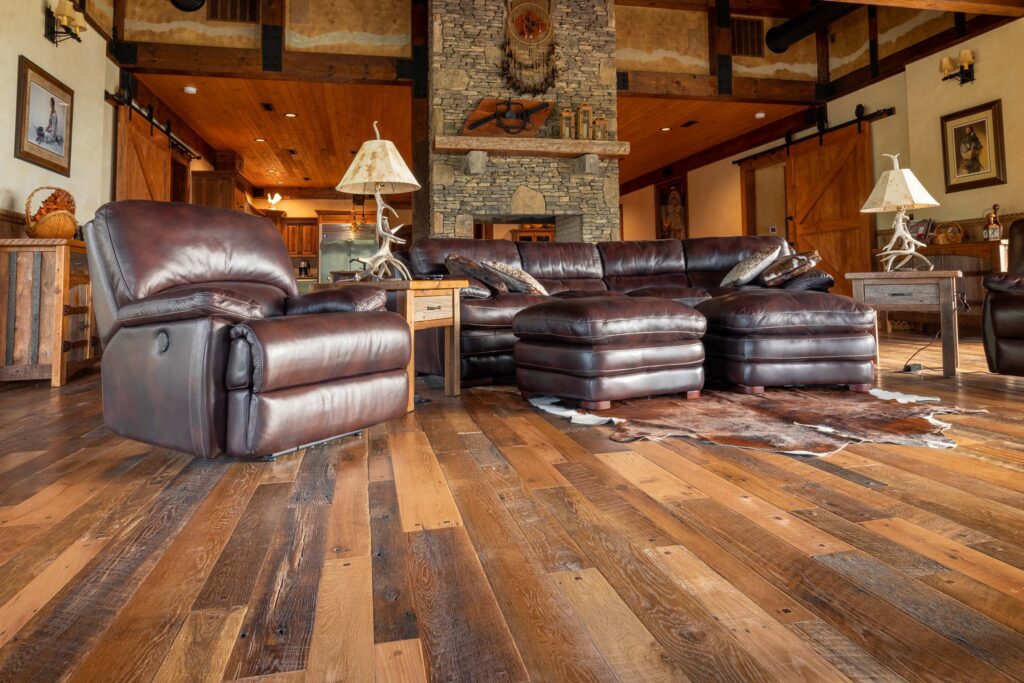 Doing floor installation is a complex process. You need to remove the old ones, or simply prepare the rooms of a new house. After that, you need to select the materials and have them shipped to your place. There are plenty of holes where you can start your savings in the process. First of all, you can order all of the materials online. This would save you both time and money by going out and picking them on your own. Furthermore, you should focus on retailers that offer free delivery. Great savings hide in free delivery, especially if you're ordering a lot of material.
Buy Everything in One Place
That's how you get a discount. Don't go left and right. Find the right retailer. Get all the necessary goods in one place. Find yourself a reliable partner. If you do this, your wallet will feel it. Also, down the road, you'll be able to buy some more goods or return some if you haven't used them. Do this based on the place you have after reading our first paragraph. Also, make sure that you have a schedule of operations. Stick to it!